We apologize for the inconvenience, but the site you are trying to access is no longer available due to a recent merger with Natural Standard and Natural Medicines Comprehensive Database.
We now have an even better natural medicines resource available to you with improved search functionalities and features and benefits that were not available before.
Introducing ... the new and improved Natural Medicines database.
To learn more about this new service, download our brochure or visit www.naturalmedicines.com. To get information about how you can subscribe, complete our request for a quote form now.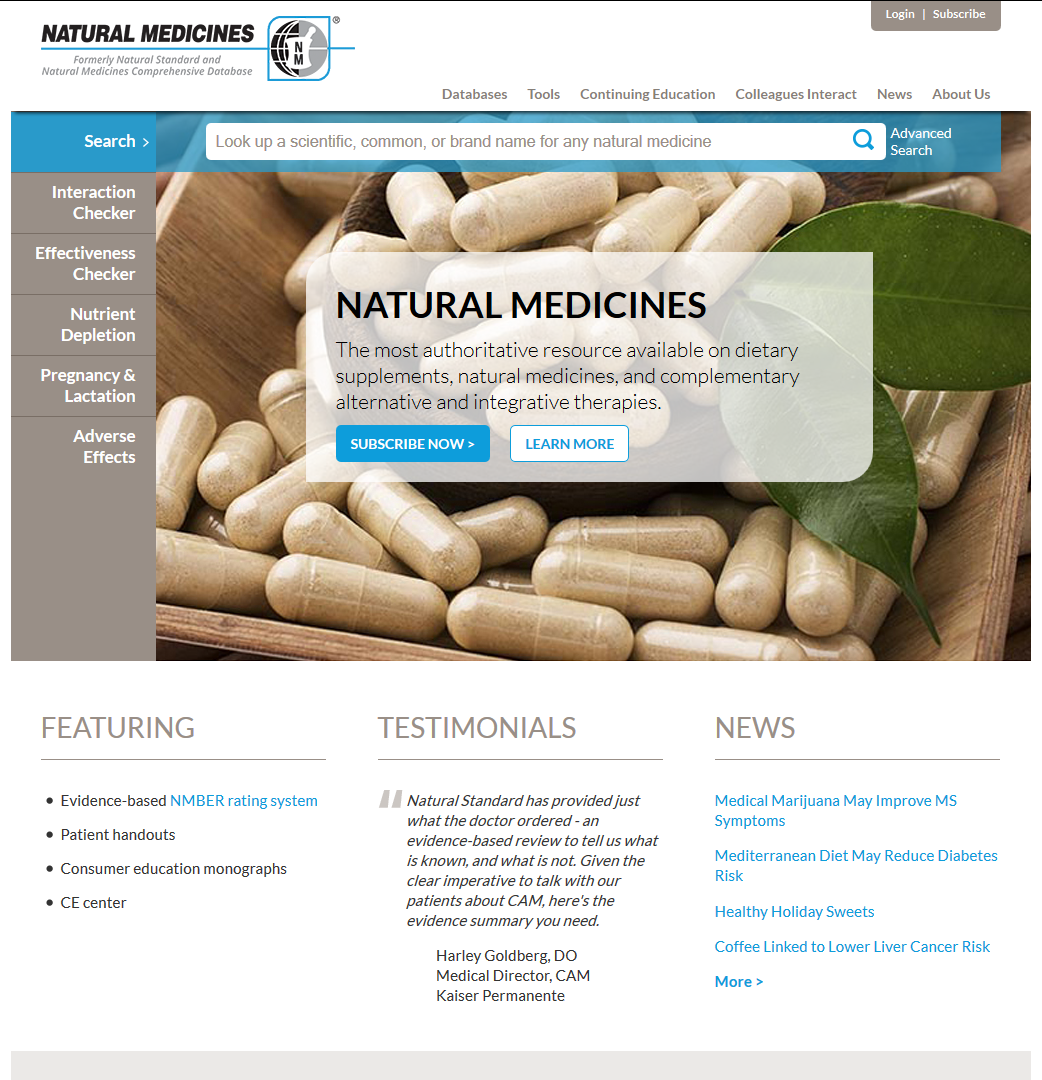 t